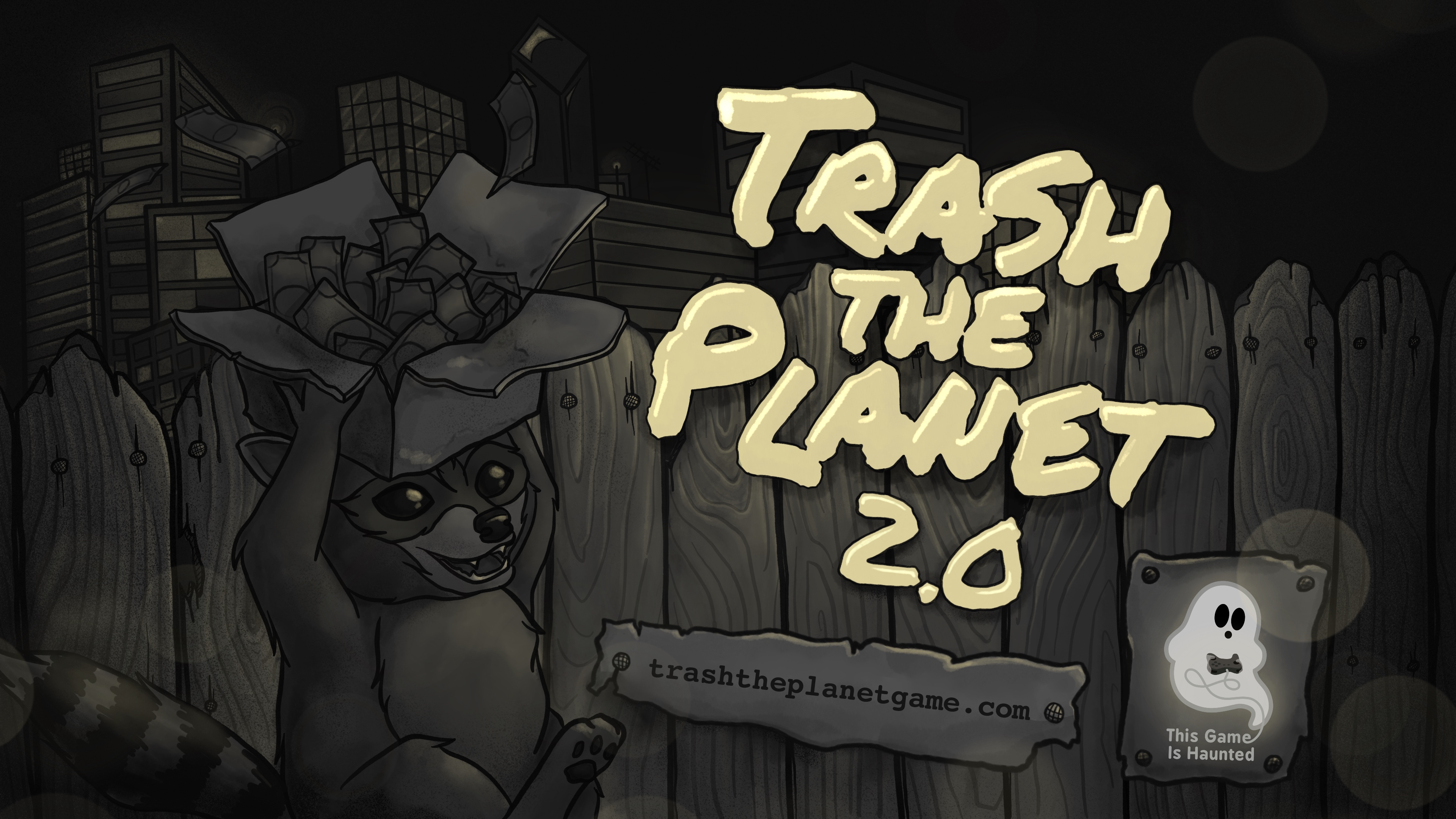 Trash the Planet
Trash the Planet Arrives March 15th, 2021!
---
Hey friends! It's been a long time coming, but we're thrilled to share some big news with you today:
Trash the Planet is finished! After nineteen months (give or take) of development, testing, and refinement, we now feel confident that the game is ready for release to the public.
So when can you play it? Well...soon. Very, very soon.
We're thrilled to announce that Trash the Planet will be available to play, for free, on March 15th, 2021!
Yep. The full game—all five acts—will be available to play for free in your web browser in one week. All we ask is that you please give the game a try and, if you like it, to share it with your friends.
We'll be sharing a lot of behind-the-scenes details about the game's development over the next week or two over on our Twitter and Instagram accounts, so please give those a follow if you haven't already! And if you're a member of the press or a streamer interested in covering our game, please check out our press kit, too.
On behalf of Ben, Bryan, Chris, Sarah, and myself, thank you all so much for supporting our work and sticking around while we made what is without question the biggest thing we've ever worked on before. We're just so proud of the game we've managed to make together, and we hope you love it, too.
Stay trashy,
Nick