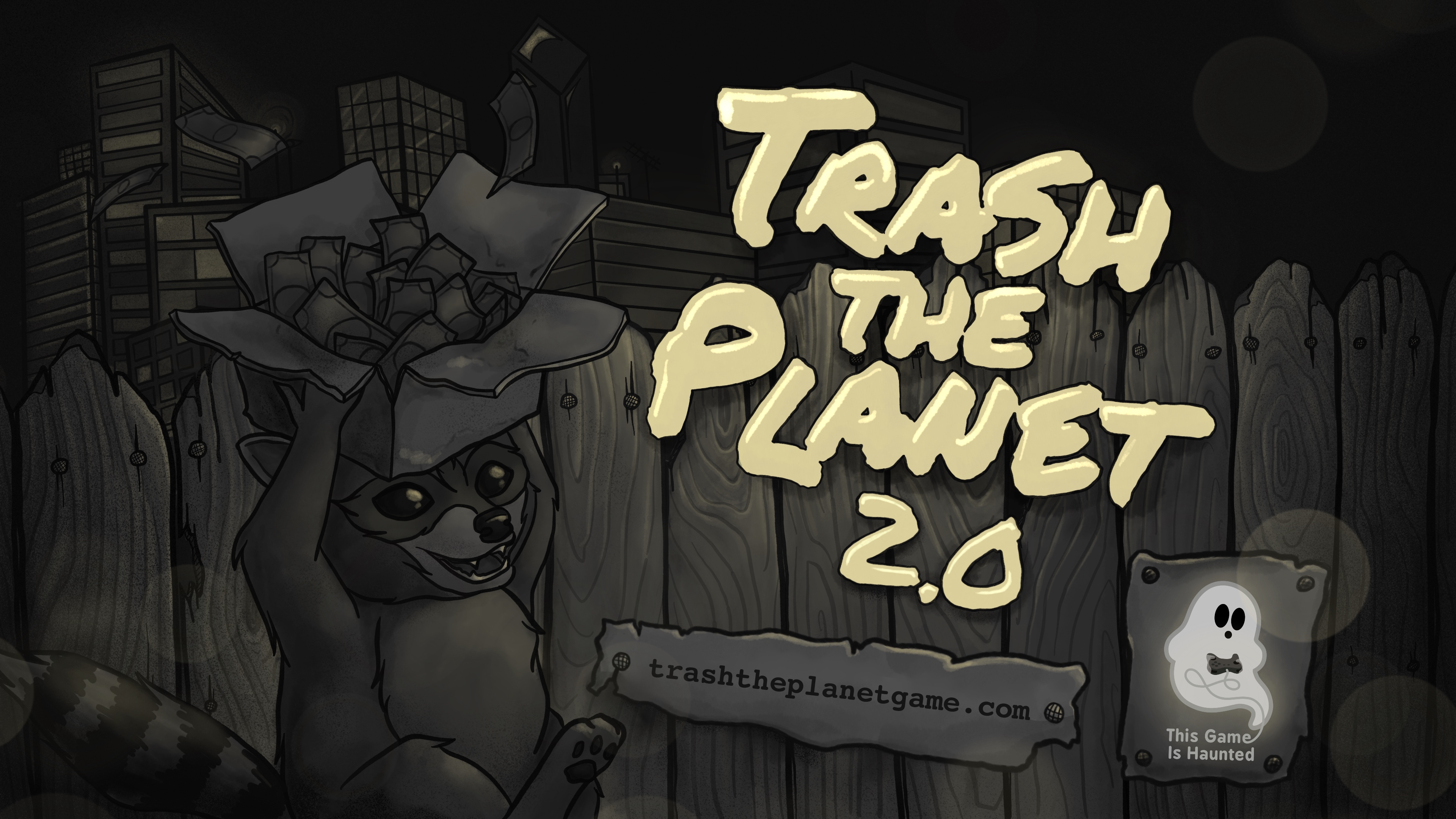 Trash the Planet
Trash the Planet's Labor Day Update!
---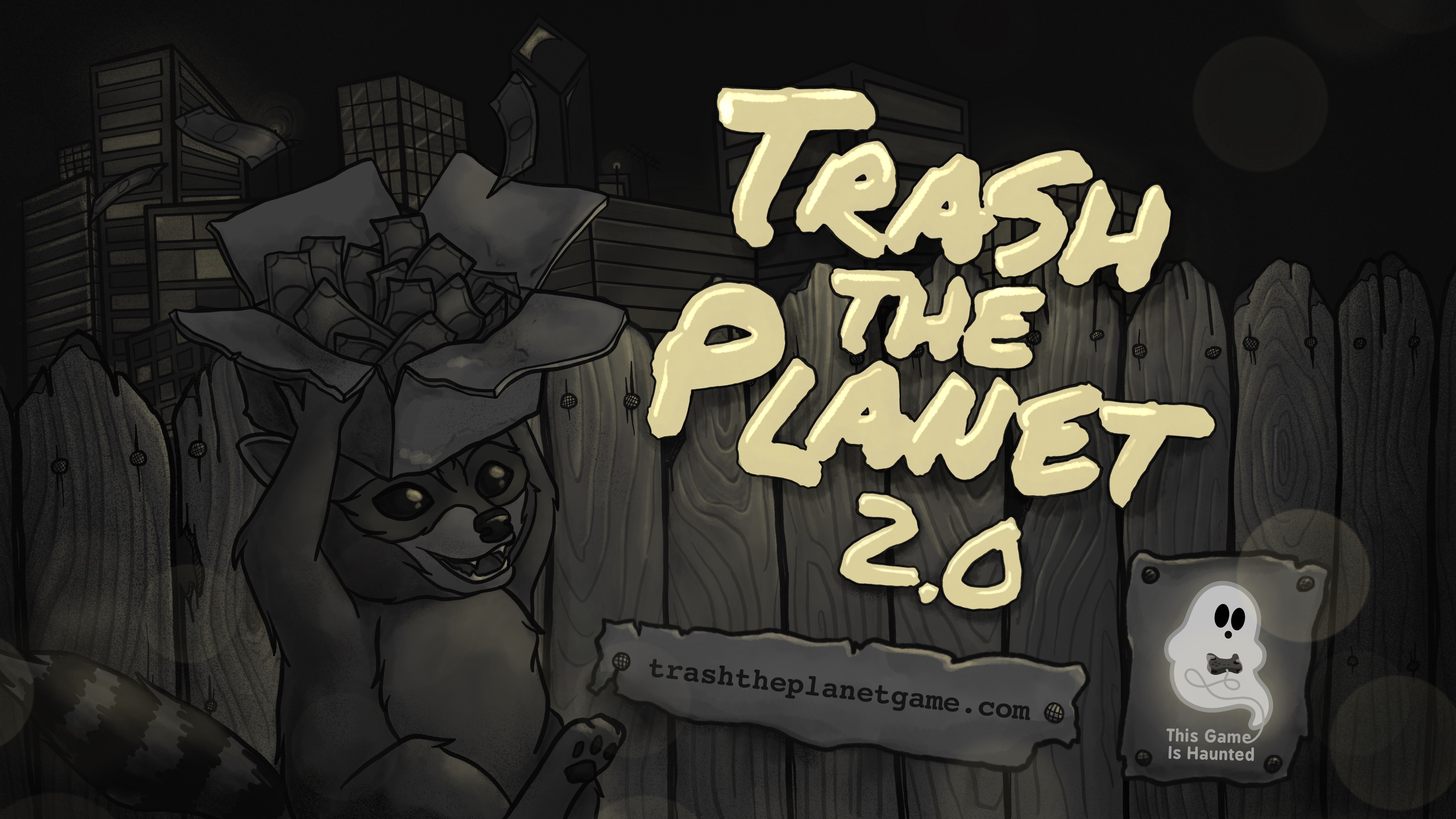 Version 2.0 introduces bug fixes, some new features, and — for the first time — a downloadable desktop version of the game!
It's been nearly six months since we launched Trash the Planet, and we're so grateful to all of you for playing our game, sharing it with your friends, and letting us know your thoughts on it! Your enthusiasm and connection with our game means a whole lot to each of us.
As we're writing this, Trash the Planet has been played more than 40,000 times - a figure that's many, many times the sum total of all our previous solo and collaborative games combined. We thought we'd be lucky if we broke ten thousand plays after our first year, so…yeah. Wow. Thank you. We're humbled.
In honor of Labor Day, we've got a few big announcements to share, so here we go!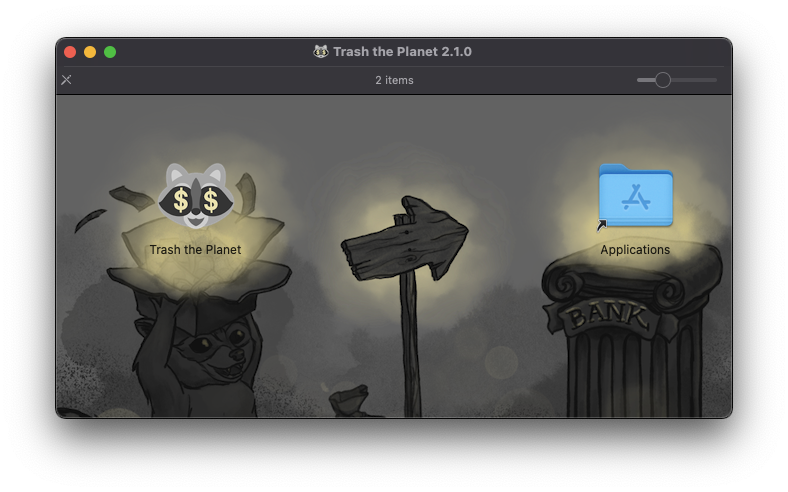 Downloadable Desktop Versions Now Available
We'd always thought it'd be cool to offer a version of the game that you could download and keep to play anytime — so that's what we did!
You can now download a copy of Trash the Planet for macOS or Windows! It's got all the latest fixes and improvements (more on that below) and, as always, it's totally free.
Head over to our game page to download a copy now.
Introducing Version 2.0: New Features and Bug Fixes
Over the past six months, our programmer Nick (@whymog) has been working on a massive refactor of the game's codebase. That work is now complete! Here's what you can expect from it.
Features and Fixes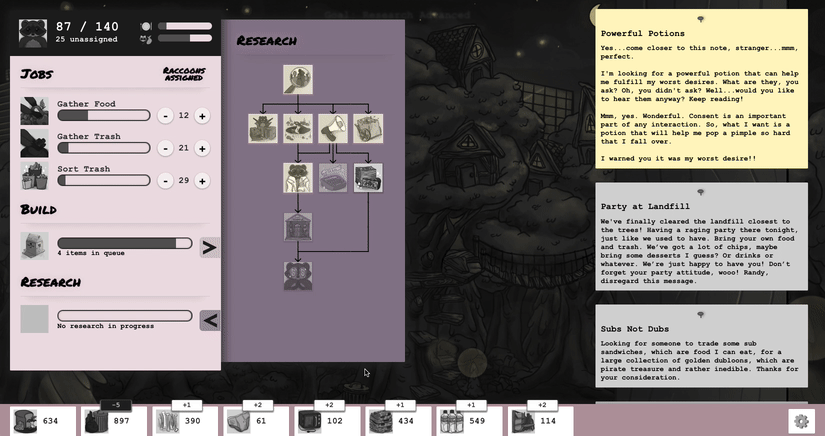 Improved all-around performance
The game should run more consistently and efficiently, which hopefully means your laptop won't sound like it's about to launch into low Earth orbit towards the end of Act II anymore.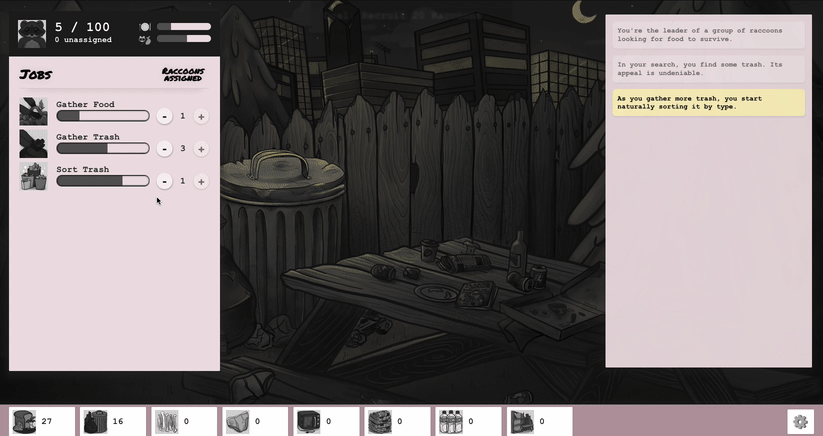 Narrative choice UX improved
We got pretty consistent feedback that the Narrative Choice sequences in Act I were a little too slow. We wanted to have people stop and read things closely, but not being able to adjust the text-display speed or click to reveal was bugging people. So we did the following:
Sped up the line reveal speed from 1.5s to 1.0s
Clicking or pressing a key while text is being revealed will skip ahead and reveal it all at once
Once you make a choice, you'll see the resulting text display at the same cadence and style as the rest of the text (previously, it appeared instantly, which was real disorienting)
We think it's looking and feeling a lot better now. :)
Double or Something does...something
As it turns out, Double or Something, the upgrade to Roll the Bones that lets you wager on the outcome of your roll, never...uh...actually did anything. And it's not even due to a bug; we just somehow never added the logic but marked the work as completed. Not sure what happened there.
Anyway, it works now! And we've added some explanatory text to the Roll the Bones results page to clarify what happened and why. Here's the breakdown of how Double or Something works now:
| | | |
| --- | --- | --- |
| Wager | Outcome | Money win/loss |
| Win | Win | Earn an additional 25% |
| Win | Lose | Lose an additional 25% |
| Lose | Win | Earn 50% less than you would normally |
| Lose | Lose | Break even |
Oh, speaking of Roll the Bones: it's now way clearer why you can't use it when you have $0 (or less). We've added distinct warning text to the tooltip and set it to display an "inactive" visual style when you have no money.
That's All for Now!
With this large update and new downloadable version, we at This Game Is Haunted feel like we've done just about everything we wanted to do with Trash the Planet. With that in mind, this will likely be the last major update for the game. We'll aim to address bugs that folks stumble onto, but otherwise, we're feeling very content with pronouncing our strange little raccoon-economics game "complete."
A huge thank-you again to everyone for playing our game, sharing it with a friend, and leaving us a review! We're so thrilled and grateful to have made something that resonated so strongly with so many people. It's been an absolute pleasure.

Sarah, Ben, Bryan, Chris, and Nick
Files
Trash the Planet v2.1.0 for Mac
174 MB
Sep 05, 2021
Trash the Planet v2.1.0 for Windows
160 MB
Sep 06, 2021