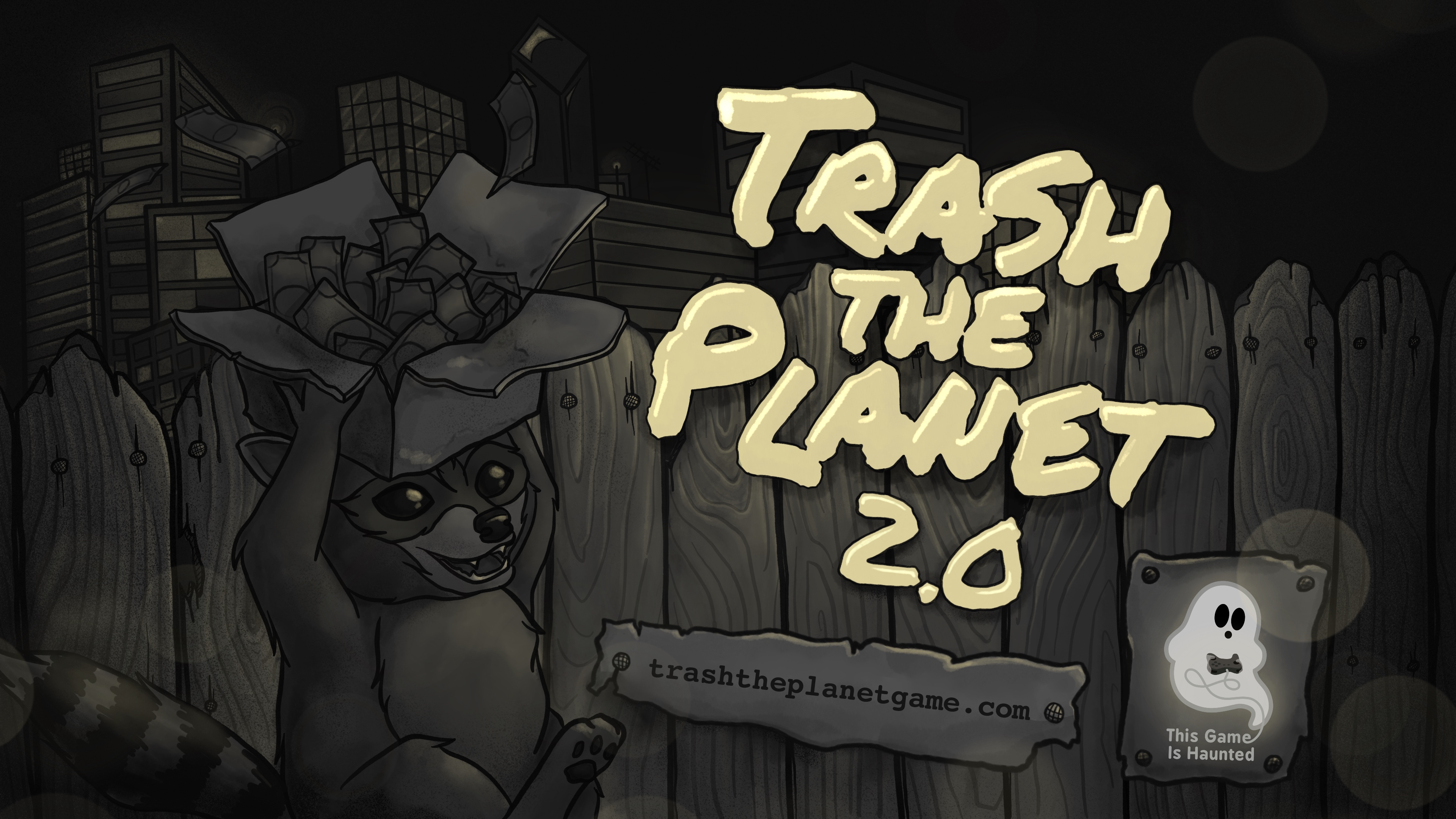 Trash the Planet
Happy 2nd Birthday, Trash the Planet!
---
Hey everyone. How are you doing?
Two years have passed since we released Trash the Planet. On behalf of This Game Is Haunted, I wanted to say thank you again for all of your kind words about the game we made.

I'm grateful to have had the chance to explore some very big ideas that I've been wrestling with for a long time within the allegory of this game. And I hope it inspired some of you — like it did for me — to learn more about our world, its established structures of power, and how people can come together to fight for a better future.
The story we tell here is fiction and, inasmuch as it relates to our own world, it only depicts one outcome out of an unimaginable multitude of them. Every one of us — individually or cooperatively, intentionally or inadvertently, in ways both microscopic and far-reaching — helps write the future every day. To live is to have an impact.

I hope that our game helped remind you that your capacity to make a positive difference for those we share this planet with is real and within reach, no matter who you are.
–Nick
Comments
Log in with itch.io to leave a comment.
Still probably my favorite incremental. Wishing you well and looking forward to whatever work you produce in the future~! <3
Thank you for sharing this project and ideas with us! Hope you're doing well! ❤️