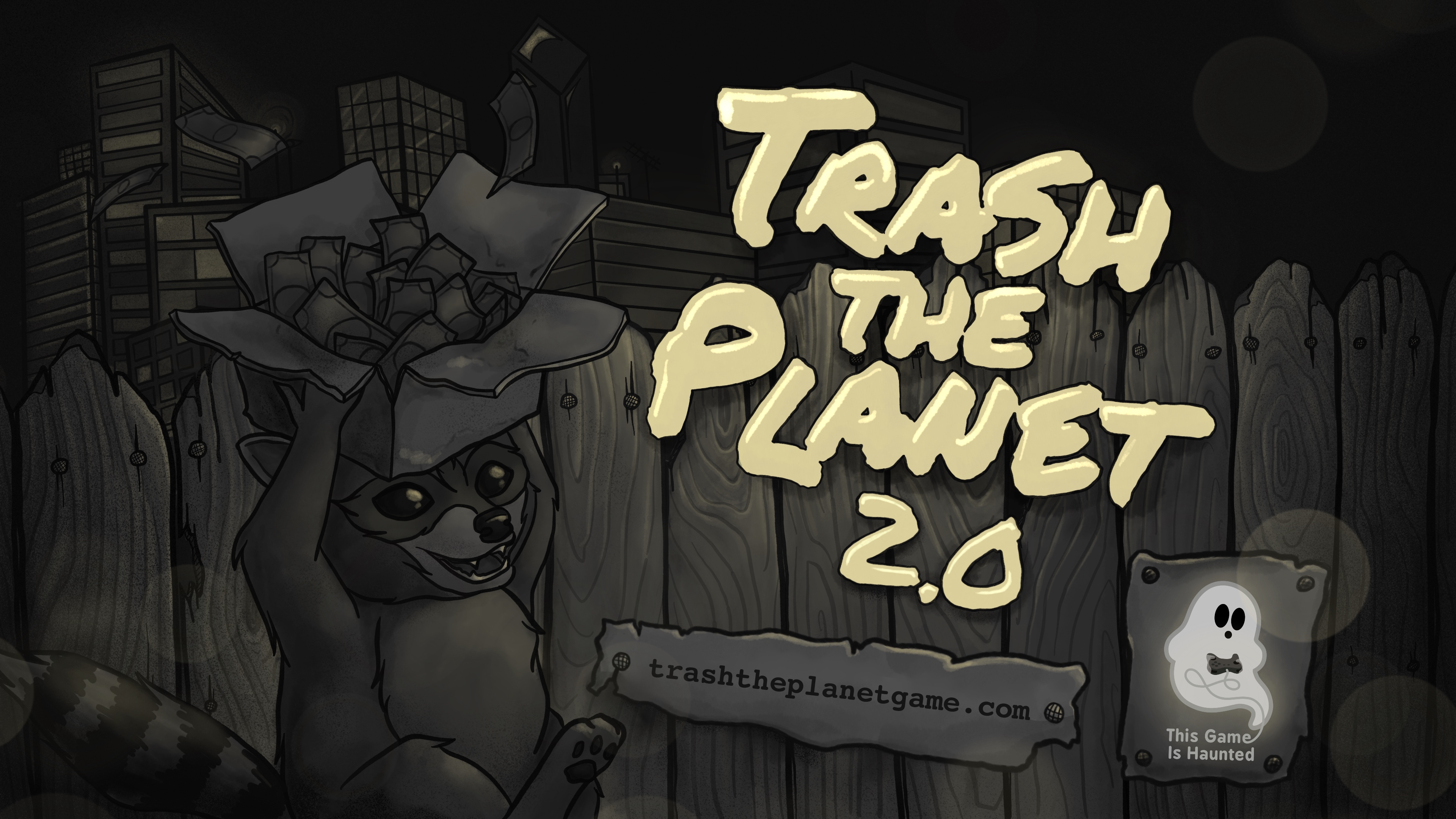 Trash the Planet
Overview
Trash the Planet is a resource-management game that subverts clicker mechanics to serve its narrative rather than manipulate the player.

You play as a group of raccoons who start out collecting trash and end up ruling the planet. Help raccoon society evolve at an alarming rate, marvel as the numbers get bigger, and learn how to manipulate the stock market with absolutely no consequences.
For the best experience, we recommend using Firefox or Chrome. The game may run in other browsers, but be warned: it might get weird.
Press and streamers: please see our press kit.

Controls
You'll primarily use a mouse here, but we've baked in some keyboard controls as well. Hold option or ctrl to see hotkeys.
Press Tab to open or close the options screen. This also pauses the game.
Press F to toggle full-screen mode.
In addition to manual saves, Trash the Planet includes an auto-save feature. Feel free to close your browser and come back later, and you'll be able to pick up right where you left off.

Credits
Trash the Planet was made by This Game Is Haunted, who are:

Nick Cummings – Programming, game design, UI design, production, additional writing
Ben Morgan – Game design, writing, production
Sarah Morgan – Art direction, additional UI design, additional game design
Bryan Brunt – Music composition, sound design
Chris Balcom – Art, animation
Thanks for playing!
On behalf of our tiny team, thank you for playing Trash the Planet! If you'd like to say thanks and help us out, please consider rating our game, following us on itch, or saying hi on our Twitter or Instagram accounts.
If you like the music, please support our composer Bryan by buying the soundtrack on Bandcamp.

This version of the game is totally free, but thanks to everyone who has requested to donate. We're a small team, so we'll fix bugs as we see them and have time. We're not going to offer the option to download the game at the moment, but it's something we might consider in the future.

<3,
This Game Is Haunted

| | |
| --- | --- |
| Status | Released |
| Category | Other |
| Platforms | Windows, macOS, HTML5 |
| Rating | |
| Authors | thisgameishaunted, sarah ♡, balcombits, Ben Morgan, whymog |
| Tags | clicker, Economy, incremental, Narrative, raccoons |
Download