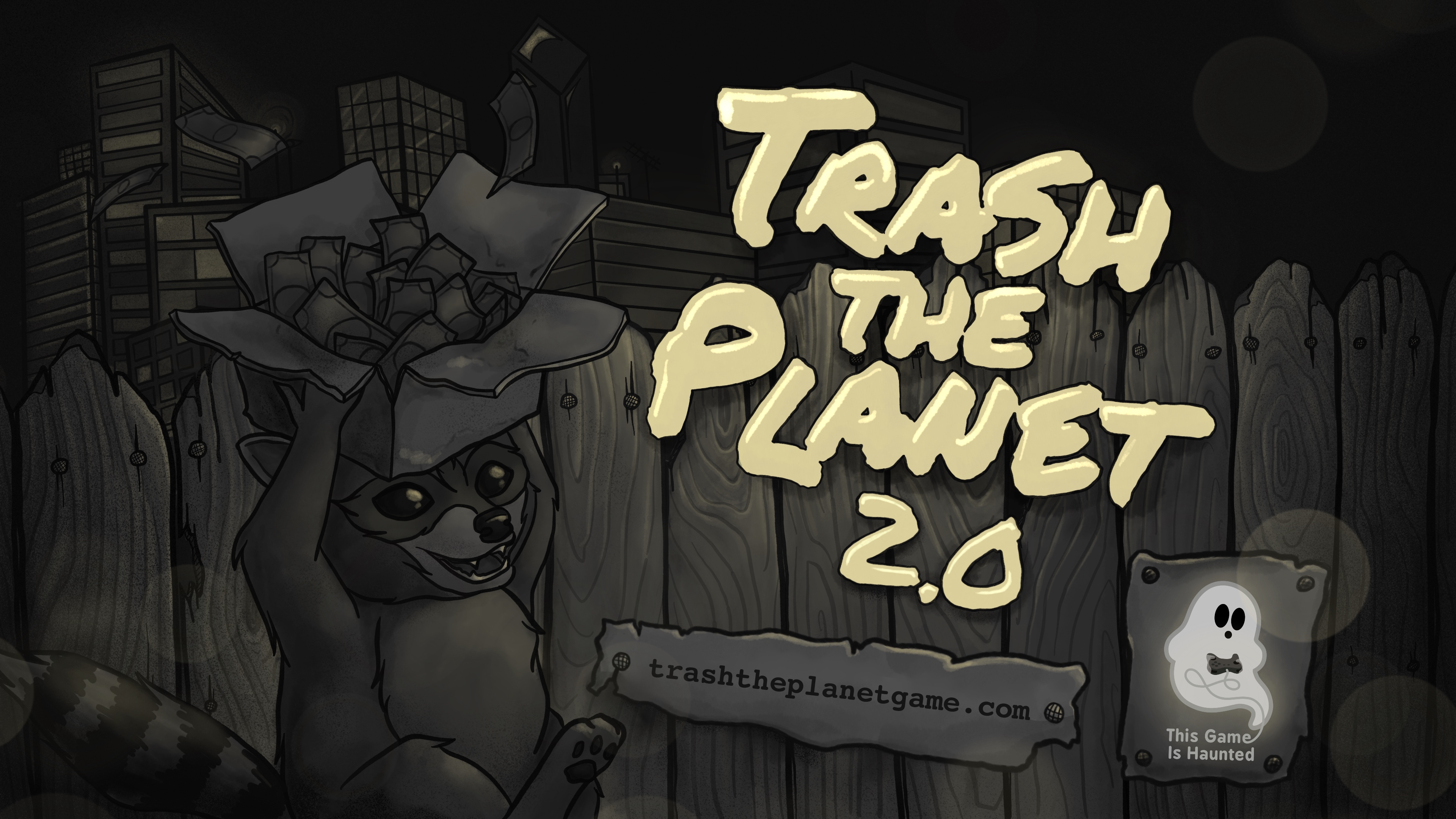 Trash the Planet
Trash the Planet is now available! You can play it for free right here on itch.io or by visiting trashtheplanetgame.com.
This is a game that's been rattling around in my brain for five years and took all of us at This Game Is Haunted a year and a half to build into what it is today. It's by far the biggest project we've ever worked on together, and we're so thrilled to be able to share it with you today.
We decided to make Trash the Planet a free game that's playable in a web browser because we wanted to introduce as few barriers as possible to this game. By our estimates, it takes about 90 minutes to two hours to play through our game.
On behalf of Sarah, Chris, Bryan, Ben, and myself, thank you so much for all your support and enthusiasm for Trash the Planet. We hope you enjoy it — please let us know what you think by leaving a comment or a review for us on itch!
<3,
This Game Is Haunted